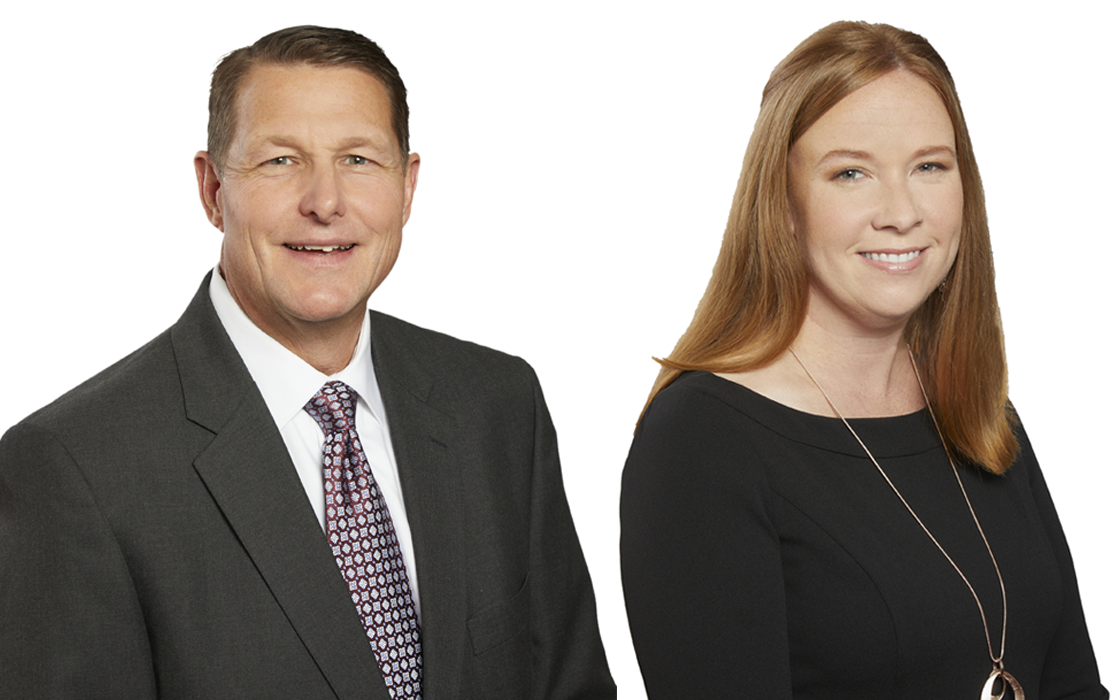 Do it Best Corp. Board of Directors Welcomes New Leaders
FORT WAYNE, IN — Diana Newton and David Sturdivant were formally elected to the Do it Best Corp. board of directors at its annual fall market Shareholders' Meeting over the weekend in Indianapolis. 
This will be both Newton and Sturdivant's first term on the 12-person board, the member-elected governing body ultimately responsible for securing the co-op's financial stability and driving its strategic direction.
"Both Diana and David have more than proven themselves over the course of their careers," said Brad McDaniel, chairman of the Do it Best board of directors. "Their work ethic, many organizational successes and long-term strategic vision are qualities highly sought after for this board. We look forward to their contributions as we move into a new year."
Newton is currently the vice president of Bay Hardware (Seal Beach, CA) and Lunada Bay Hardware (Palos Verdes Estates) while Sturdivant serves as chief operating officer and chief financial officer of Russell Lands, which operates Russell Do it CenterⓇ, a nine-location home center chain serving Central Alabama.
More About Diana Newton
A true student of the business, Newton grew up in the hardware and lumber industry, with her parents owning Chicago-based Craftwood Lumber, where she worked after school and throughout college. Although she studied to be a high school math teacher, a call from her father asking her to help him expand the business with the purchase of a California store changed her plans. 
Diana moved to Seal Beach to begin running Bay Hardware, the store her father purchased. Through a combination of community investment, expanded product mix and employee training, Diana greatly improved the efficiency and profitability of the store. She also initiated a remodel of the 2,800-square-foot location to widen and clearly label the aisles, ultimately enhancing the shopping experience for customers. 
In 2013, Newton and her family purchased a second area store, Lunada Bay Hardware, in Palos Verdes Estates. Store sales at this location have increased more than 200 percent since the purchase and year-over-year sales continue to grow. 
In 2018, Newton received the Young Retailer of the Year Award from the North American Retail Hardware Association (NRHA), a national trade organization, and the Seal Beach Lions President Award of Honor. The previous year, she was also named a Top Young Guns Honoree by the NRHA.

"I am honored and humbled to be chosen to serve on the board of an organization that has meant so much to me, and that I am so deeply committed to," said Newton. "I have always had a fire in my belly – a desire to push myself to do better and more. I promise to bring that passion to serve my fellow member-owners, helping them to dream big and providing them with the resources and inspiration to grow."
More About David Sturdivant
Sturdivant, a certified public accountant, joined Russell Lands as controller in 1993. Ten years later, he was named chief financial officer and ascended to chief operating officer in 2014. In May, Russell Do it Center was named to the 2019 Class of Hardware All Stars by Hardware + Building Supply Dealer magazine. 
Sturdivant has always cared deeply about the communities in which he lives and works and has sought opportunities to give back through participation in a variety of organizations and boards. 
"It is a great honor to be selected to serve on this energetic and eminent board of an international co-op that exemplifies what it means to be member-driven and growth-oriented," said Sturdivant. "I promise to serve my fellow member-owners by helping them grow profitable and community-centered businesses." 
About Bay Hardware
Bay Hardware has served the Seal Beach community for over 80 years. With more than 16,000 items in stock, the store also offers a variety of services, including screen repair, keying and rekeying as well as paint mixing and matching. Their knowledgeable staff has a combined 76 years of experience. They also offer an online warehouse where customers can shop more than 67,000 products!
Located at 215 Main Street, Seal Beach, CA 90740, Bay Hardware is open 8 am – 6 pm Monday – Saturday and 9 am – 5 pm on Sundays. Bay Hardware's sister store, Lunada Bay Hardware is located at 2216 Via Anacapa, Palos Verdes Estates, CA 90274 and maintains the same hours of operation.  
About Russell Do it Center 
Russell Do it Center has a proud history of service to customers across Central Alabama. There are nine convenient locations comprised of six Russell Do it Centers and three Russell Building Supply locations. All locations carry a complete assortment of lumber, building materials, doors, windows, specialty millwork, hardware, tools, plumbing, electrical, paint, lawn and garden, and many other products for contractors as well as homeowners. 
---
About Do it Best Corp.
Based in Fort Wayne, Ind., Do it Best Corp. is the only U.S.-based, member-owned comprehensive and fully integrated hardware, lumber and building materials buying cooperative in the home improvement industry. With annual sales nearing $4 billion, Do it Best Corp. serves thousands of member-owned locations across the United States and in more than 50 other countries. For more information, visit doit​bestonline.com and follow us on Facebook, LinkedIn, and Twitter.
For more information:
Laura Colar, Ferguson Advertising
260.426.4401
laura@fai2.com