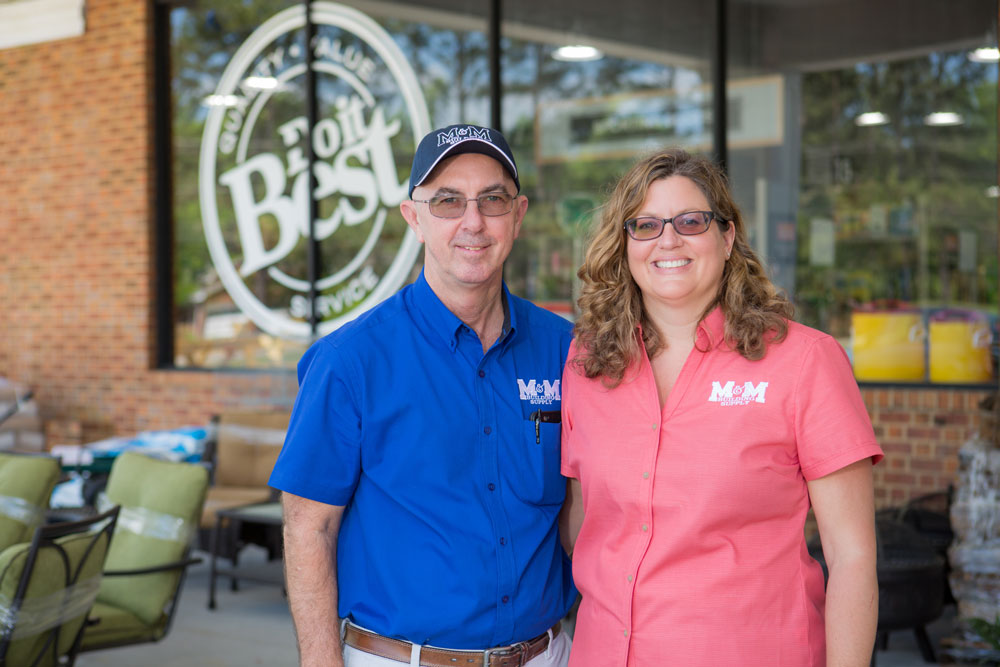 A new store that stands out
MATHEWS, VA – When planning the design for their third M&M Building Supply store, Sterling Hudgins and his wife Kathryn Tatterson knew they wanted to pay tribute to the local community. What resulted was a beautiful new store that weaves the culture and character of the region's roots in commercial fishing, crabbing, and oyster harvesting throughout the store.
---
About Do it Best Corp.
Based in Fort Wayne, Ind., Do it Best Corp. is the only U.S.-based, member-owned comprehensive and fully integrated hardware, lumber and building materials buying cooperative in the home improvement industry. With annual sales nearing $4 billion, Do it Best Corp. serves thousands of member-owned locations across the United States and in more than 50 other countries. For more information, visit doit​bestonline.com and follow us on Facebook, LinkedIn, and Twitter.
For more information:
Laura Colar, Ferguson Advertising
260.426.4401
laura@fai2.com