Welcome to our company headquarters
We look forward to seeing you. This is our address:
Do it Best
1626 Broadway Suite 100
Fort Wayne, IN 46802-4377
When visiting our office, there are several ways to access the Electric Works campus parking. The easiest is to type the parking garage address into your navigation:
1450 Van Buren Street
Fort Wayne, IN 46802
Visitor parking
The Electric Works campus features three parking areas:
Swinney Lot, located at 1030 Swinney Avenue just off Broadway

The parking garage, located at 1450 Van Buren

Lot C, located on Wall Street, west of College Street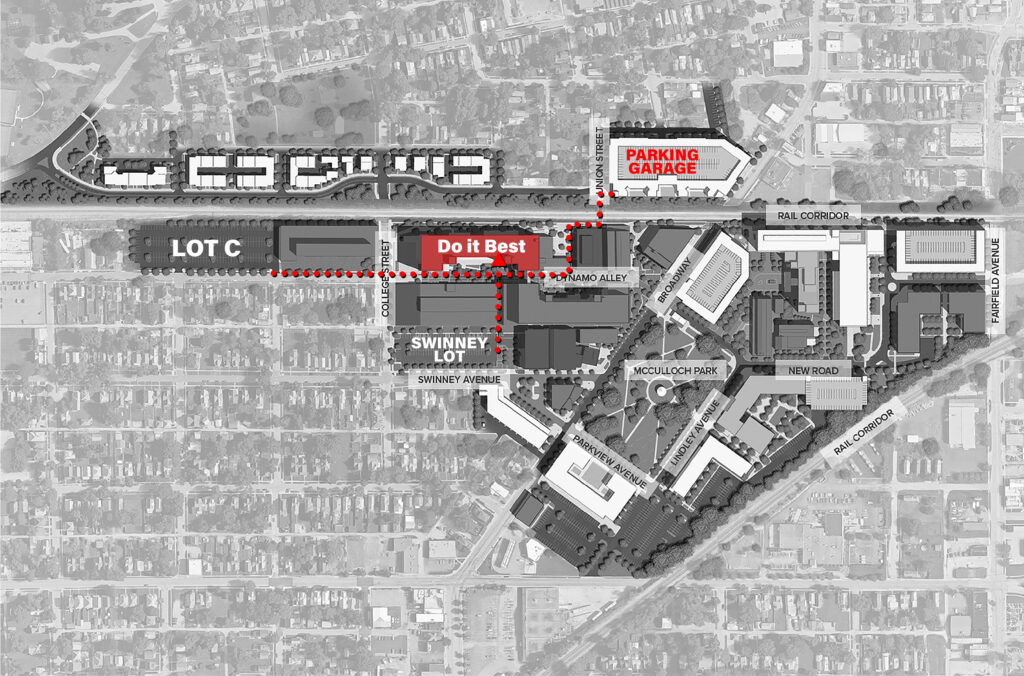 There are 10 marked visitor parking spots in Lot A and 10 additional marked visitor spaces in the parking garage. Lot C offers overflow parking. These lots allow our visitors to park free for up to 2 hours. As you enter, you should pull a ticket and bring it with you into the Building 26 Do it Best lobby where our receptionist will validate your ticket if it's over 2 hours.
Access our building
Once on campus, walk to Dynamo Alley, the main corridor on campus. From there, you can enter Building 26 and veer right toward our lobby. Our receptionist will buzz you in. After you sign in, you'll receive a visitor badge which should be visibly worn during your time in Building 26. Our guests must always be accompanied by a team member at all times.