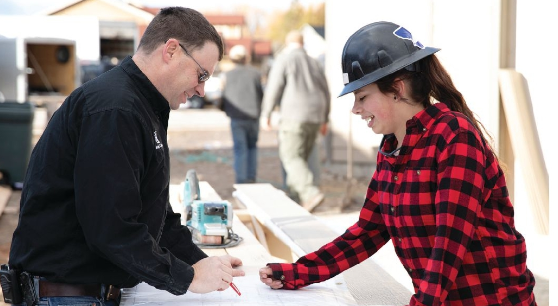 Building for the future
KALISPELL, MT — Western Building Center in Montana works with two area high schools to build houses with students. The Kalispell Student Built Home Program, which recently started its fifth house in as many years, introduces young people to the trades and serves as a recruitment program for area builders.
---
About Do it Best Corp.
Based in Fort Wayne, Ind., Do it Best Corp. is the only U.S.-based, member-owned comprehensive and fully integrated hardware, lumber and building materials buying cooperative in the home improvement industry. With annual sales nearing $4 billion, Do it Best Corp. serves thousands of member-owned locations across the United States and in more than 50 other countries. For more information, visit doit​bestonline.com and follow us on Facebook, LinkedIn, and Twitter.
For more information:
Laura Colar, Ferguson Advertising
260.426.4401
laura@fai2.com