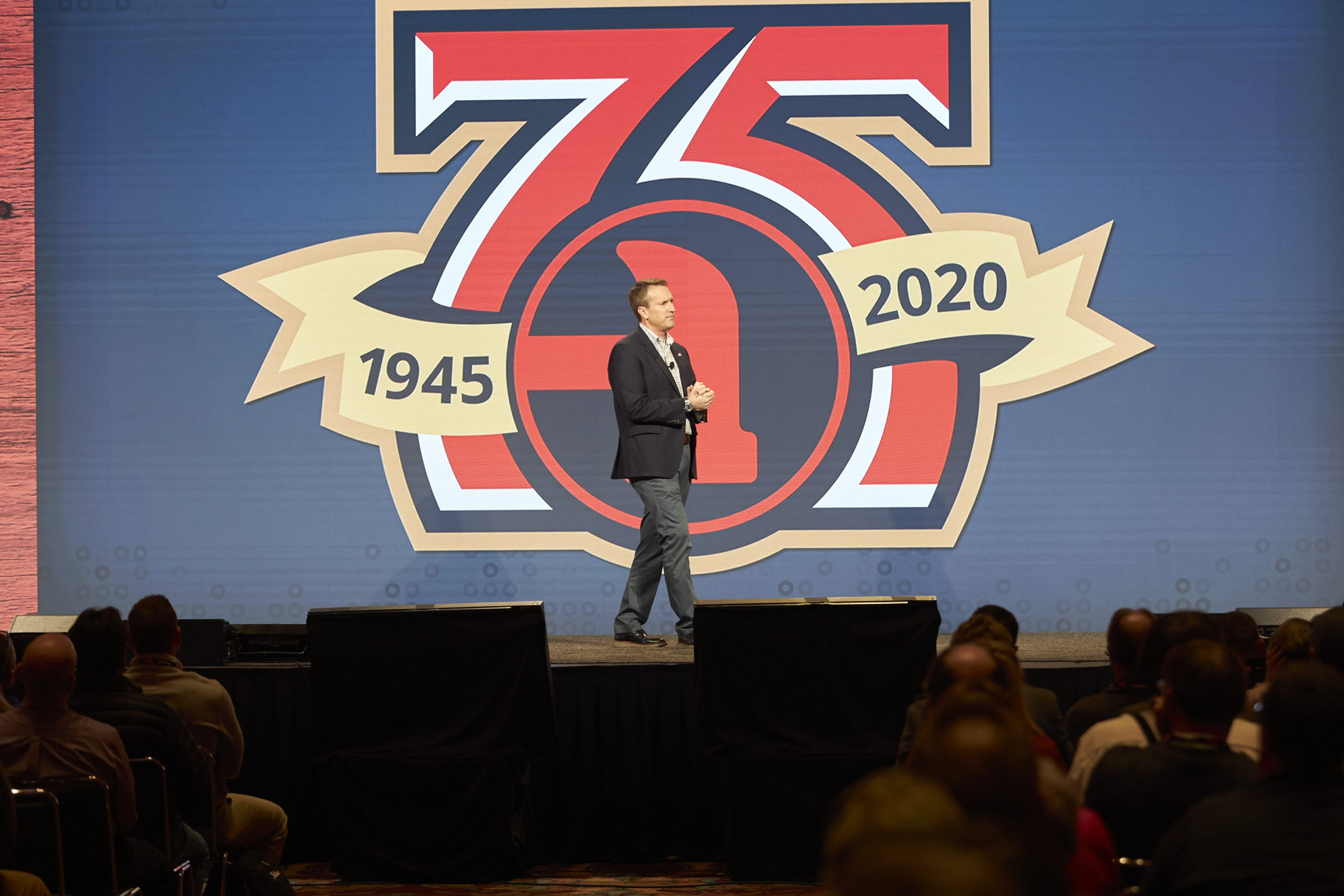 Do it Best Spring Market drives member profitability
February 10, 2020, FORT WAYNE, IN – During their spring market in Indianapolis, Do it Best member-owners discovered numerous opportunities to immediately increase their profitability while strengthening their businesses in 2020 and beyond. The semi-annual market, held February 7-10 at the Indiana Convention Center, featured thousands of innovative new products, exclusive vendor programs, informative seminars, customizable programs, and fun networking events to help them compete and win in today's dynamic marketplace.
A popular feature on the market floor was Core Solutions, a comprehensive display of the best of the best assortments in the hand and power tool departments. Staffed by merchandising experts, members learned how to dominate the tool market to drive sales and repeat business. Members were able to order tailored planogram layouts for hardware stores, home centers, and lumberyards at significant discounts so they could enhance their profitability in these core categories.
"Our spring market is filled with opportunities to help our member-owners drive profitability today and grow their businesses into the future," said Dan Starr, President and CEO. "They're able to gain insights on retailing trends, discover innovative new products, challenge their thinking, and share best practices with their peers. And after the market weekend, they can head home recharged with a list of immediately actionable items to make their team better and increase their bottom line."
The spring market kicked off with Knowledge Central, a series of free educational sessions held throughout the weekend covering topics on sales and profitability, operational excellence, team building, personal development, and tools to grow the bottom line. The knowledge building continued with Construction Instruction, an in-depth seminar on new home construction, along with the LBM Industry Update, where dealers heard about coming trends, challenges, and opportunities in the lumber and building materials industry in a panel-style presentation.
Friday afternoon, Do it Best kept the energy going with its popular Market Kickoff event. President and CEO Dan Starr took the stage to share a midyear performance update and highlight the strategic investments being made to fuel member profitability and long-term growth. He was followed by world-renowned drummer Mark Schulman, who inspired attendees to unleash their inner rock star. Blending his high-energy persona with strategic business expertise, Schulman delivered the thrill of a rock show with the transformational results of a cutting-edge message.
Following the Market Kickoff, the 90-minute Sneak Peek offered attendees a fast-paced buying opportunity. The Sneak Peek featured hand-selected vendors with amazing deals on high margin, in-demand items that members could use for special events, promotions, and Black Friday sales. The LBM Reception concluded the evening with an opportunity to relax, unwind, and network with their peers, vendors, and Do it Best staff.
On Saturday morning, member-owners streamed into the Merchandising Preview to hear directly from Do it Best merchandise managers as they shared their industry expertise, updates on the latest trends, new products, and niche categories. In just over an hour, attendees learned how to buy smarter and freshen up their product mix while boosting their bottom line with big savings. LBM Super Saturday Specials continued the savings opportunities with amazing deals from key lumber mills and building material suppliers. The evening concluded with the Spring into Spring party, a fun networking event.
Throughout the weekend, members learned new ways to build their team, enhance their product assortments, and strengthen their businesses to drive even greater profitability in the year ahead.
---
About Do it Best Corp.
Based in Fort Wayne, Ind., Do it Best Corp. is the only U.S.-based, member-owned comprehensive and fully integrated hardware, lumber and building materials buying cooperative in the home improvement industry. With annual sales nearing $4 billion, Do it Best Corp. serves thousands of member-owned locations across the United States and in more than 50 other countries. For more information, visit doit​bestonline.com and follow us on Facebook, LinkedIn, and Twitter.
For more information:
Alex Wulpi, Ferguson Advertising
260.426.4401
alex@fai2.com