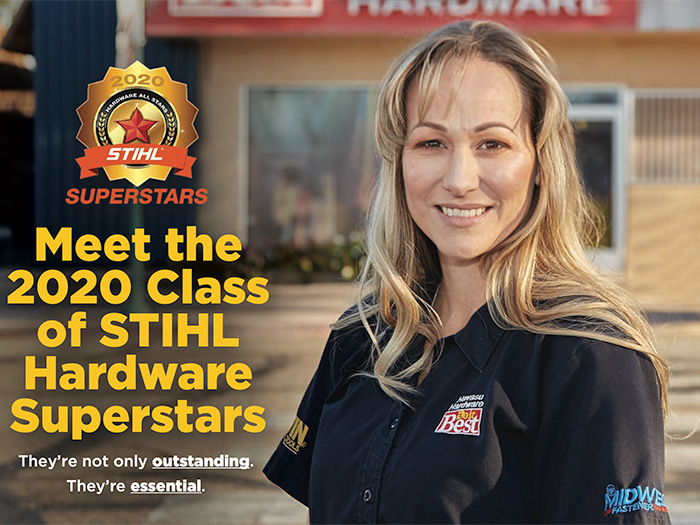 Meet the 17 Do it Best members from the 2020 Hardware Superstars
For the past 10 years, HBSDealer has chronicled All-Star performance, All-Star service and All-Star retail innovation by recognizing 50 hardware and building supply stores – one from each of the 50 United States.
Now, to celebrate the 10th year of the program, the STIHL Hardware All Star class of 2020  honors the best of the best. These Hardware Superstars were selected from each state's lineup of honorees from the past decade.
---
About Do it Best Corp.
Based in Fort Wayne, Ind., Do it Best Corp. is the only U.S.-based, member-owned comprehensive and fully integrated hardware, lumber and building materials buying cooperative in the home improvement industry. With annual sales nearing $4 billion, Do it Best Corp. serves thousands of member-owned locations across the United States and in more than 50 other countries. For more information, visit doit​bestonline.com and follow us on Facebook, LinkedIn, and Twitter.
For more information:
Alex Wulpi, Ferguson Advertising
260.426.4401
alex@fai2.com