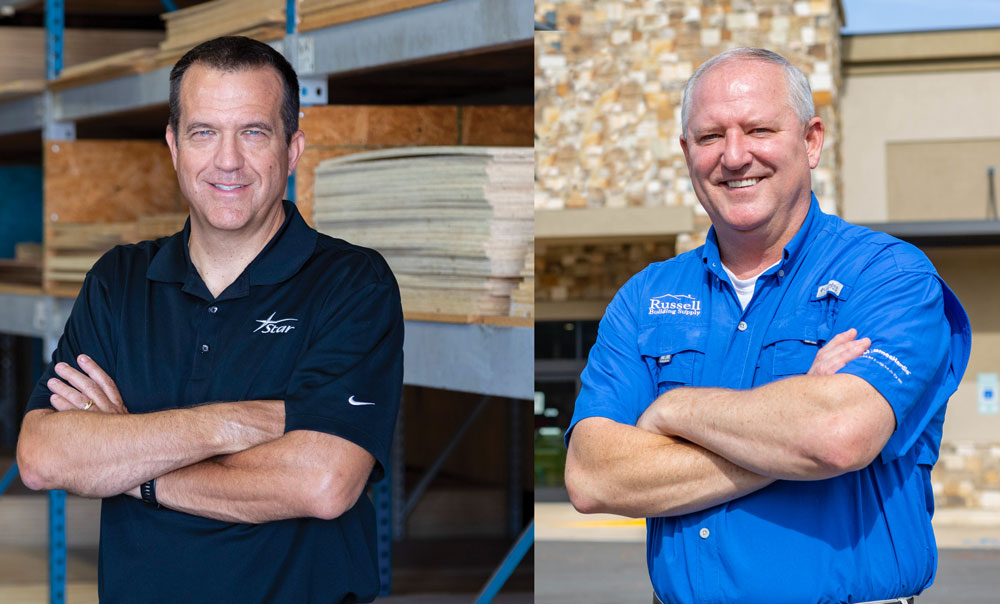 NRHA names two Do it Best members 2020 Top Guns
The NRHA annually recognizes independent home improvement retailers who are leading their operations in innovative ways through the Top Guns awards. Whether they are focused on fine-tuning the customer experience, exploring new business opportunities or making our industry a career path of choice, each year sees a new group of retailers who are committed to driving success for their business and the industry.
We salute the two Do it Best business leaders honored as 2020 Top Guns:
Patrick Goebel, President, Star Lumber
Star Lumber is a key industry player based in central Kansas. Patrick Goebel is helping his family's business develop loyalty by homing in on the customer experience. Learn more about Patrick and his operation here.
Kirby Scales, General Manager, Russell Do it Center
In central Alabama, Kirby Scales is heading up a focused growth strategy for Russell Do it Center, which currently operates nine stores, including home centers, building supply stores and a design center. Learn more about Kirby and his operation here.
---
About Do it Best Corp.
Based in Fort Wayne, Ind., Do it Best Corp. is the only U.S.-based, member-owned comprehensive and fully integrated hardware, lumber and building materials buying cooperative in the home improvement industry. With annual sales nearing $4 billion, Do it Best Corp. serves thousands of member-owned locations across the United States and in more than 50 other countries. For more information, visit doit​bestonline.com and follow us on Facebook, LinkedIn, and Twitter.
For more information:
Alex Wulpi, Ferguson Advertising
260.426.4401
alex@fai2.com