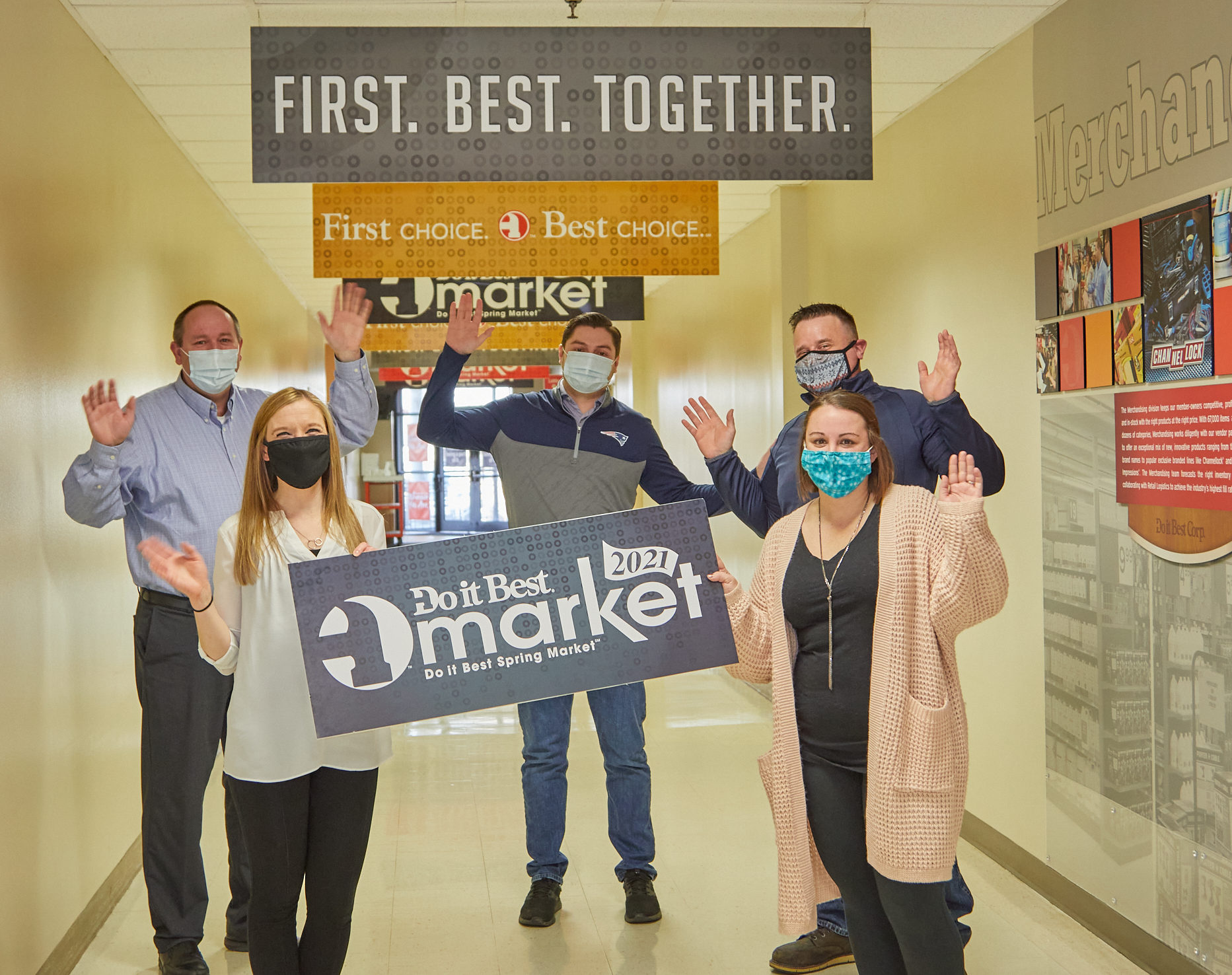 Building for growth at the Do it Best Spring Market
FORT WAYNE, IN – Do it Best is building on the success of its virtual market format with its spring event. The Do it Best Spring Market, featuring the best buying opportunities of the season from the nation's top vendors, is available exclusively online from March 7–19.
"While we certainly would have preferred to be together in person for our market, there is still much to be excited about as we continue helping our members grow," said Do it Best President and CEO Dan Starr. "From the challenges of COVID to the more recent impact of the extreme winter weather across the country, our members and our team continue to demonstrate the very best of our industry. And our spring market provides a great opportunity for our members, Do it Best staff, and our vendors to connect while locking in great deals on in-demand products."
The spring market offers outstanding buying opportunities, including the popular Sneak Peek and the new limited-time Cyber Steals. The market Auditorium features strategic buying presentations from Do it Best lumber, building materials, and merchandising experts, as well as Knowledge Central on-demand training sessions from industry veterans.
"We're excited to once again provide our members a virtual experience that enables them to maximize buying and savings opportunities, connect with our experts, and help ensure they're optimized for growth heading into the new year," Starr added. "And we're equally excited about the opportunity to gather together again in person at our fall market in September."
---
About Do it Best
Based in Fort Wayne, IN, Do it Best is the only US-based, member-owned comprehensive and fully integrated hardware, lumber, and building materials buying cooperative in the home improvement industry. With annual sales surpassing $5 billion, Do it Best serves thousands of member-owned locations across the United States and in more than 50 other countries. For more information, visit doitbestonline.com and follow us on Facebook, Instagram, LinkedIn, and Twitter.
For more information:
Taylor Feighner, Ferguson Advertising
260.428.1174
taylor@fai2.com