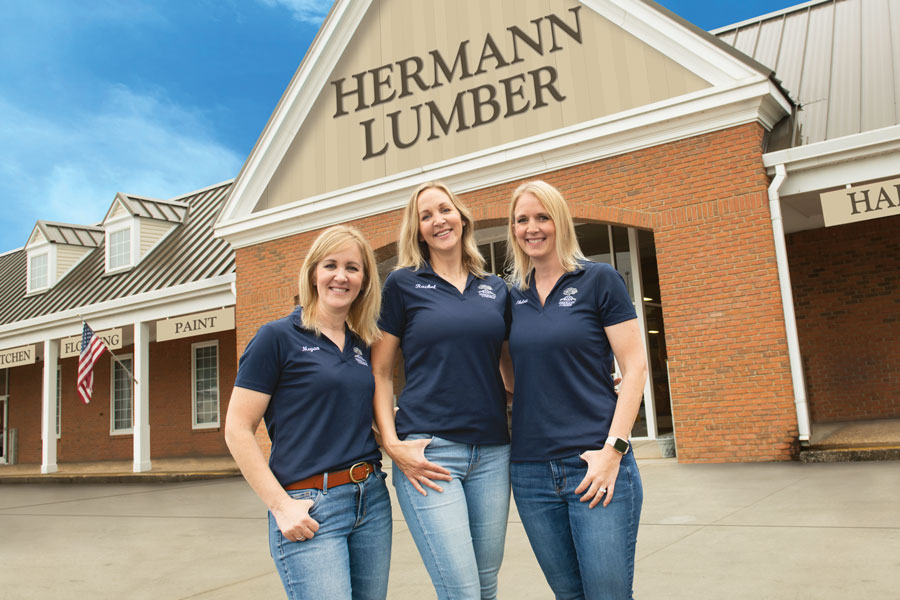 4th generation helps position Hermann Lumber for the next 100 years
Do it Best member-owned Hermann Lumber in Hermann, MO, celebrates 100 years and prepares for the next century of success. The Baumstark family has built an industry-leading business through their thoughtful approach that engages the next generation of leaders, associates, pros, and DIYers.
---
About Do it Best
Based in Fort Wayne, IN, Do it Best is the only US-based, member-owned comprehensive and fully integrated hardware, lumber, and building materials buying cooperative in the home improvement industry. With annual sales surpassing $5 billion, Do it Best serves thousands of member-owned locations across the United States and in more than 50 other countries. For more information, visit doitbestonline.com and follow us on Facebook, Instagram, LinkedIn, and Twitter.
For more information:
Taylor Feighner, Ferguson Advertising
260.428.1174
taylor@fai2.com