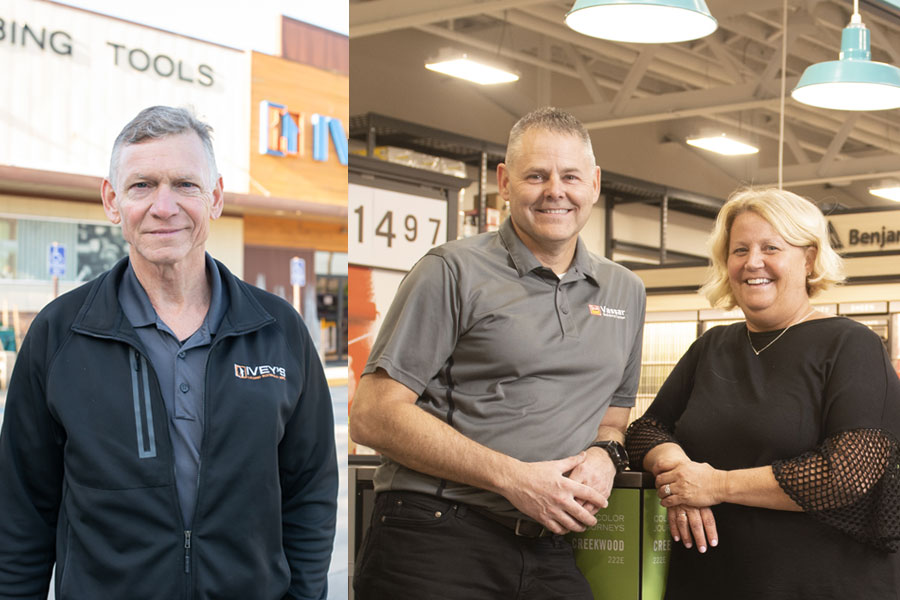 Ivey's and Vassar are Beacons
Two Do it Best member-owners earned Beacon Awards at the 2022 Hardware Conference. Mitch Johnson of Mansfield, LA, received Retailer Beacon recognition for a lifetime of business and community service, and Mike and Brenda MacKay took home the Best New Store award for their beautiful home center in Vassar, MI.
---
About Do it Best
Based in Fort Wayne, IN, Do it Best is the only US-based, member-owned comprehensive and fully integrated hardware, lumber, and building materials buying cooperative in the home improvement industry. With annual sales surpassing $5 billion, Do it Best serves thousands of member-owned locations across the United States and in more than 50 other countries. For more information, visit doitbestonline.com and follow us on Facebook, Instagram, LinkedIn, and Twitter.
For more information:
Taylor Feighner, Ferguson Advertising
260.428.1174
taylor@fai2.com