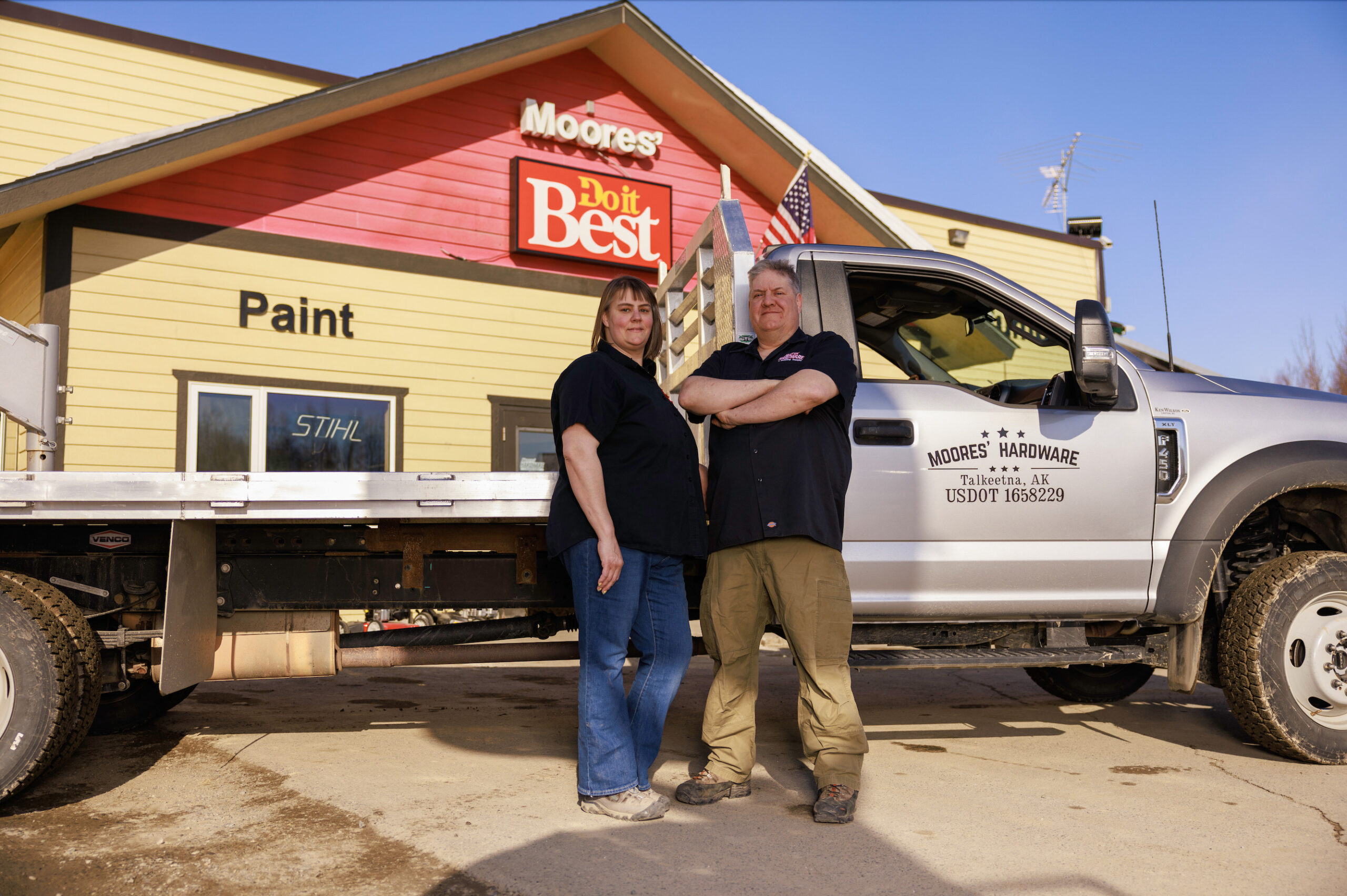 Tough Retailers in America's Last Frontier
As the last stop before entering Denali National Park, Do it Best member-owned Moores' Hardware & Building Supply sees their town of 700 residents swell to over 100,000 tourists from May to September. For Doug and April Moore, second-generation owners, they take the extra challenges of operating in a remote and unforgiving climate in stride as they serve their community every day.
Read more in this cover story from The Hardware Connection.
---
About Do it Best
Based in Fort Wayne, IN, Do it Best is the only US-based, member-owned comprehensive and fully integrated hardware, lumber, and building materials buying cooperative in the home improvement industry. With annual sales surpassing $5 billion, Do it Best serves thousands of member-owned locations across the United States and in more than 50 other countries. For more information, visit doitbestonline.com and follow us on Facebook, Instagram, LinkedIn, and Twitter.
For more information:
Taylor Feighner, Ferguson Advertising
260.428.1174
taylor@fai2.com