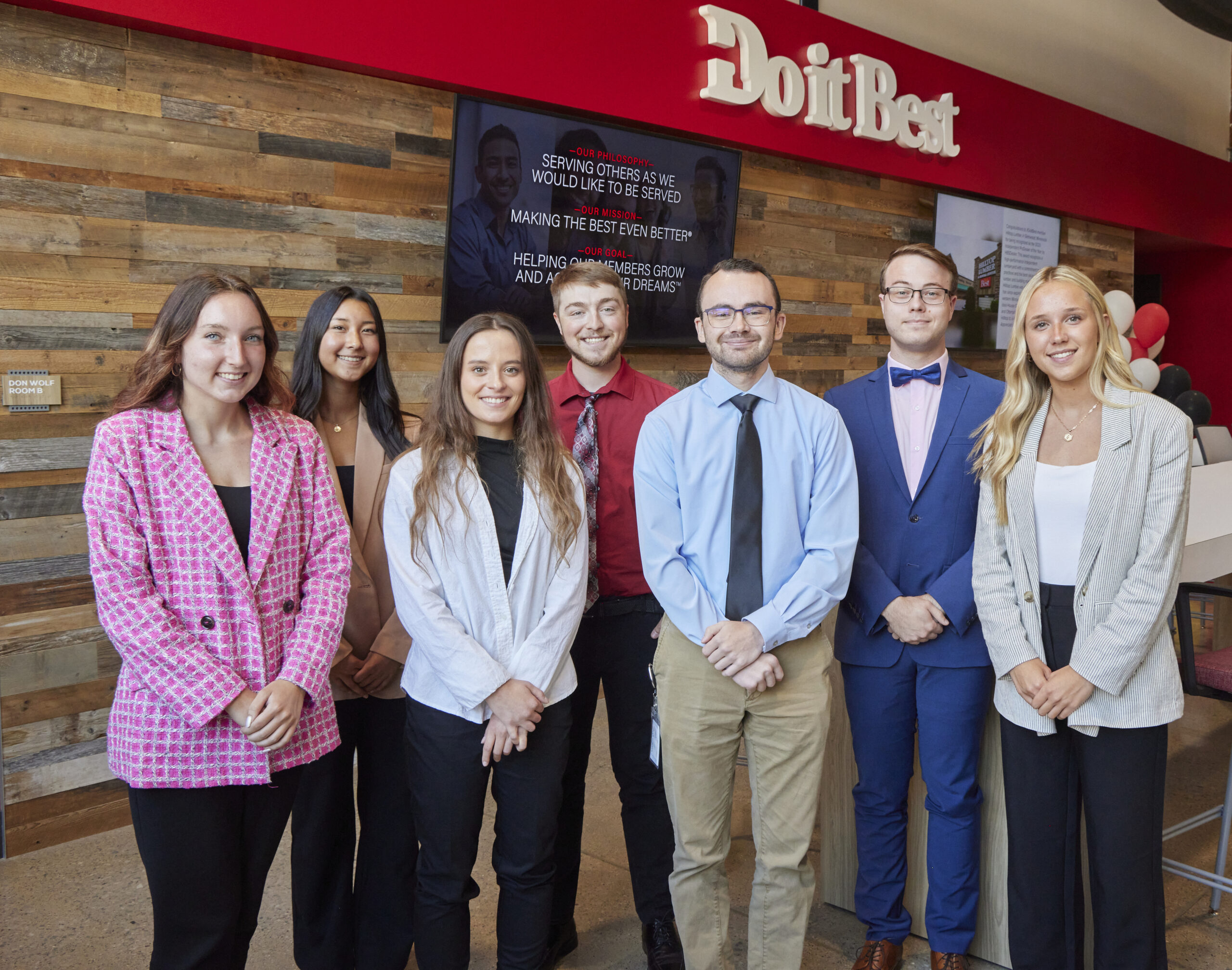 Do it Best awards $1,000 scholarship to Level Up summer internship program participant
On Friday, July 29, Do it Best concluded their 2023 Level Up Summer Internship Program by awarding a $1,000 scholarship to program participant and Taylor University student Grace Lee.
The Level Up Summer Internship Program provides students with opportunities to explore career interests, gain hands-on experience, and develop interpersonal skills. This year, there were seven participating students. Each student was partnered with a dedicated supervisor and a cross-divisional mentor, and these student-supervisor-mentor teams collaborated on weekly projects, attended professional development and social networking events, engaged in regular discussions, and volunteered in their community.
"This program represents our commitment to nurturing the next generation of leaders by providing them with the tools they need to succeed," said Do it Best Director of Human Resources Celeste Stevens. "We empower our interns to embrace real-world challenges, collaborate with experienced professionals, and make meaningful impacts on the organizations they serve."
The highlight of the Level Up Summer Internship Program is the Capstone Presentation Project. This project requires each of the seven participating students to present their professional insights, growth, and accomplishments to Do it Best executive leadership team members, divisional directors, and other employees. Each presentation was evaluated on coherence and organization, content and visuals, and overall delivery, and the winner was awarded a $1,000 scholarship.
"Grace's performance, innovation, and leadership is an inspiring example for others," said Stevens. "We congratulate Grace and commend all our interns for their hard work and enthusiasm during the Level Up Summer Internship Program."
---
About Do it Best
Based in Fort Wayne, IN, Do it Best is the only US-based, member-owned comprehensive and fully integrated hardware, lumber, and building materials buying cooperative in the home improvement industry. With annual sales surpassing $5 billion, Do it Best serves thousands of member-owned locations across the United States and in more than 50 other countries. For more information, visit doitbestonline.com and follow us on Facebook, Instagram, LinkedIn, and Twitter.
For more information:
Taylor Feighner, Ferguson Advertising
260.428.1174
taylor@fai2.com