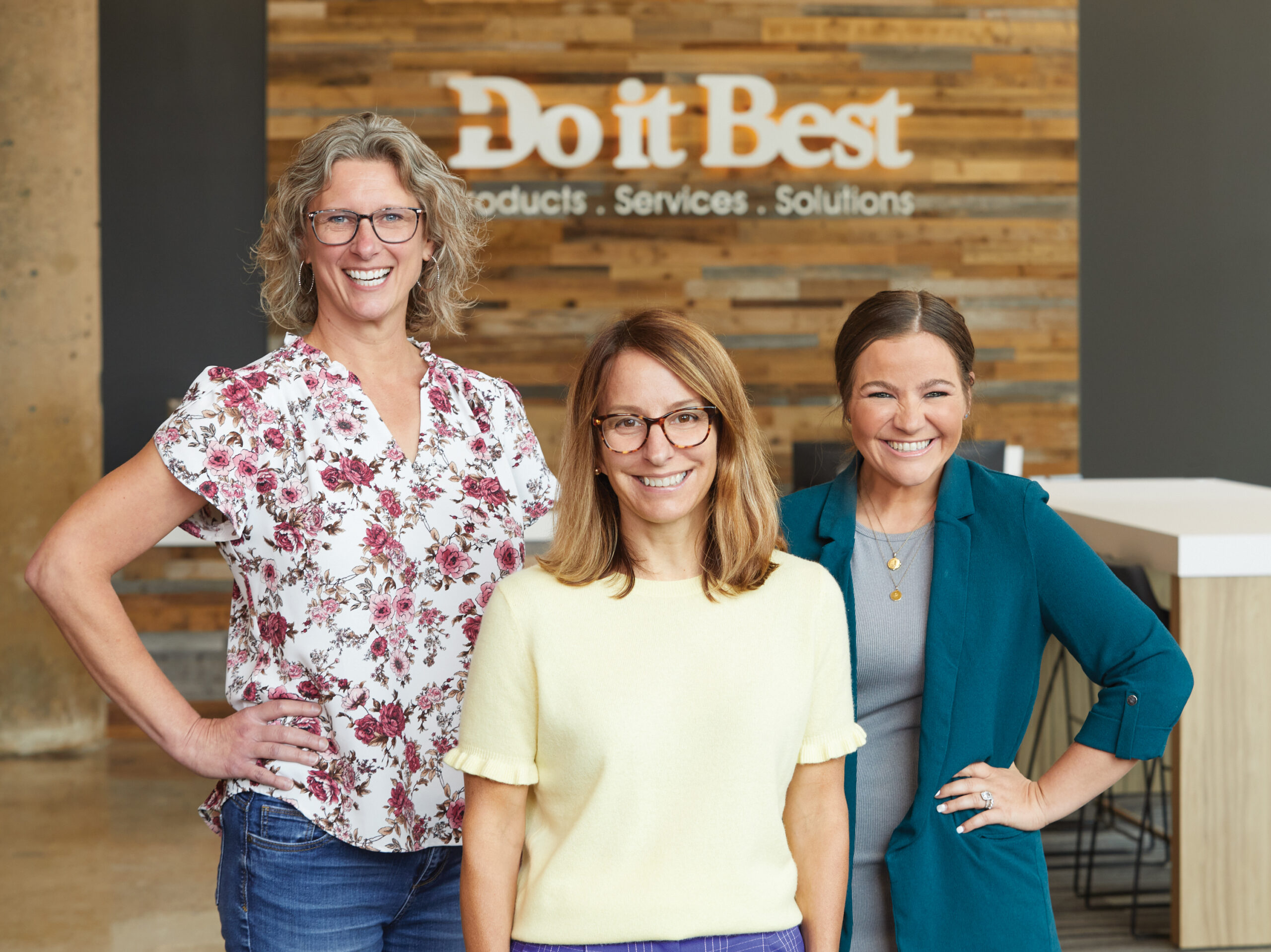 Do it Best salutes 2023 Top Women in hardware and building supplies
The editors of HBSDealer and the Top Women in Hardware & Building Supply conference named 100 leaders across the country to their 2023 Top Women awards. The list of recipients includes a who's who of company presidents, directors, general managers, store owners, CFOs, and vendors across all aspects of our industry—from hardware stores to lumber mills to manufacturers and everyone in-between. We're pleased to share that nine Do it Best members and staff were recognized:
Rising Stars
Clara Collins, Operations Manager, S.W. Collins Company
Sarah Krey, Merchandise Manager, Do it Best
Brianna Wells, Ecommerce Content & Marketing Manager, Do it Best
Business Excellence
Jodie Brixley, General Manager, Calaveras Lumber Company
Allison Flatjord, Vice President of Ecommerce, Do it Best
Cathy Hamilton, Buyer, Taylor's Do it Centers
Cindy Kandel, Divisional Merchandise Manager, Hartville Hardware
Jennalee Long, Retail Operations Manager, Sunpro
Jessica Schwartz, Co-Owner, Wayland Hardware
---
About Do it Best
Based in Fort Wayne, IN, Do it Best is the only US-based, member-owned comprehensive and fully integrated hardware, lumber, and building materials buying cooperative in the home improvement industry. With annual sales surpassing $5 billion, Do it Best serves thousands of member-owned locations across the United States and in more than 50 other countries. For more information, visit doitbestonline.com and follow us on Facebook, Instagram, LinkedIn, and Twitter.
For more information:
Taylor Feighner, Ferguson Advertising
260.428.1174
taylor@fai2.com