Nick Talarico
Executive Vice President of Sales and Marketing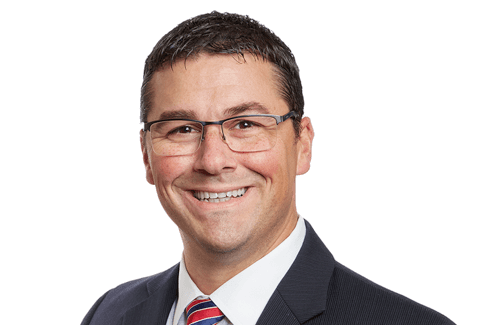 Nick Talarico brings more than 15 years of experience in sales, consulting, and supply chain management to the role of executive vice president of sales and marketing. Having most recently served as the company's vice president of ecommerce, he continues providing strategic direction for the division while also guiding the Lumber and Building Materials, Sales and Business Development, and Marketing divisions. In this role, Nick leads our highly effective marketing and sales strategies supporting key growth initiatives that help our member-owners expand their current businesses and acquire others.   
Prior to joining Do it Best, Nick consulted on the company's business processes as an outside auditor with Crowe Horwath, LLP. He became part of the team in 2009 as the manager of internal audit, working and consulting with our board of directors, member-owners, and our executive leadership. In 2014, he transitioned to divisional manager in merchandising, where his insights and keen understanding of the sales cycle helped provide the right merchandise mix to members. Two years later, he was promoted to vice president of sales and business development, leading a team committed to helping members grow their businesses while attracting new members. 
Appointed vice president of ecommerce in early 2022, Nick led an expanded ecommerce team focused on increasing customer counts and traffic through all avenues of ecommerce. They work daily to ensure our members capture the growth that comes with ecommerce excellence.
Nick is a Certified Public Accountant (inactive), holding a management degree from Purdue University and an MBA from the University of Notre Dame.